Due to the fact that we're located here in the California state capital of Sacramento, we are both happy and excited to provide local businesses and companies exactly what it is they need to succeed in our area and beyond. Since we are located in the area, and are familiar with the unique audience of consumers and potential clients … we can help drive all the traffic and potential business to your brand that's needed for you to succeed.
Providing Sacramento SEO Services Locally
The type of SEO Sacramento area businesses need to succeed online is exactly what we are interested in offering, but not with a one size fits all strategy. We understand that different types and sizes of businesses have different internet marketing needs, so we're determined to offer you a marketing plan that will fit your particular product or service in the greater Sacramento area. Our services include direction and assistance with:
Search Engine Optimization – SEO
Search Engine Marketing – SEM
Social Media Management – SMM
Online Reputation Management – ORM
Brand Management
Content Marketing
Link Building
…and more!
One of the most difficult things that many of our new customers face is not knowing exactly what they need to succeed, and what they don't need. It is for that reason that we emphasize to all of our new and existing clients that our core values are based on integrity, transparency, and accountability. Aside from the fact that those three qualities have largely contributed to our success for over a decade, the following further explains why we'll never abandon this way of doing business.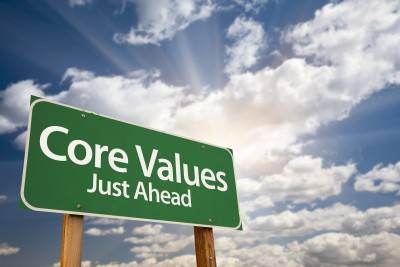 Integrity:
Choosing the right Sacramento SEO company or agency to take the reigns or assist with the digital marketing strategy for your business is not something you probably take lightly. With so many companies and individuals popping up claiming to be the best SEO expert when it comes to navigating the online world, it can be hard to know who trust with this important responsibility. No Reazon is not interested in putting down another company or individual that is offering search engine optimization services, but we are comfortable reminding you that if you choose to work with us… you won't have to worry about being taken advantage of due to your lack of understanding, experience, or time to manage a digital marketing campaign.
Transparency:
We understand that we need your input on your products and services to help us help you dominate your industry and succeed despite your competitors. We're not simply interested in trying to sell you Sacramento SEO services since we're both working in this area, but we want to make sure that everyone involved in the continued success and growth of your company is interested, involved, and informed with what's going on. If you'd prefer to have a hands off, no questions asked relationship… we're fine with that, but know that we're always open to and interested in clearly explaining what's going on, why we're doing what we're doing, and providing you with the clear reporting necessary to accurately tell you what's going on.
Accountability:
It's important to us that everyone know's that we're not just another Sacramento marketing company that is trying generate as much revenue as possible in an effort to grow and be profitable. Instead, we often times come to the decision that with some perspective business partners that we're probably not the best fit for them and their Sacramento search engine optimization campaign that they'd like to get put in place. Why is that? To be frank… we're not interested in the motto that says… make as much as you can, while you can. Sure… right now we could do everything in our power to be one of if not the largest marketing company in Sacramento, but we'd rather be responsible and accountable to everyone we work with; and not give them a falsified excuse as to why their marketing campaign is not going as expected. Instead our success has come from offering great services to clients that are happy, and stay happy for many years.
With all of the above stated, no matter what you decide or who you decide to work with when it comes to you internet marketing needs… we HIGHLY suggest you do some form of SEO for your website since the amount of people searching online for just about anything is growing leaps and bounds day by day. If you have any questions about what was mentioned here, or about our products or services feel free to contact us.
* Image sources: http://www.thegreatcountryrun.com/event/sacramento2015/ & http://leadtoimpact.com/how-to-define-your-core-values/